In the eight years Chad Gestson led Arizona's Phoenix Union High School District, from 2015 through June 2023, the country experienced two contentious presidential elections, a pandemic, heightened racial unrest, increased demand for mental health resources and other events that contributed complexities to his role as superintendent. 
"The day-to-day challenges, I think, are bigger. They're more public. They require more courage, I think, than ever before," Gestson said.
Across the nation, the job of a superintendent has been getting harder in the face of divisive politics, changing technology, growing social-emotional needs of students, and other factors, according to a brief from Chiefs for Change, an advocacy group of state and local education leaders. 
The broad responsibilities of superintendents in specialties such as finance, communications, government relations, social work, human resources and academics add to the difficulty of the role, the brief said. 
These pressures are also highlighted in several recent surveys of superintendents. A RAND Corp. poll released in July said superintendents were more than twice as likely to report frequent job-related stress compared to other working adults in spring 2023.
Another RAND Corp. survey, from 2022, found most respondents — 95% — said the role of the superintendent has grown more difficult in the past decade. Still, the survey also found 85% of superintendents polled to be satisfied with their jobs and only 13% planning to leave at the end of the 2021-22 school year. 

To better understand what has made the job of superintendent harder and how superintendents are confronting the challenges, Chiefs for Change sought perspectives from six former district leaders. 

Two of those former superintendents shared their experiences with K-12 Dive, speaking both to their most difficult days and what helped them continue to lead despite the hardships.
Sharon Contreras, former superintendent of Guilford County Schools in North Carolina
During the height of political discourse in Guilford over remote learning and pandemic protocols, Contreras received threats and needed the sheriff's office to patrol her home. Although it's been a year since she left the top job in Guilford, the memories of people's anger toward her and other educators continue to weigh on her.
"It's still so traumatic to me, like I cannot believe people behaved in this way," she said. Yet Contreras said she has no regrets and enjoyed her time as superintendent at the 70,000-student district.  
"I do believe, however, it became increasingly more challenging as the role became more politicized," she said. 
Contreras — who had been a high school English teacher, a principal, an area superintendent, assistant superintendent and superintendent of the Syracuse City School District in New York — left Guilford County Schools in August 2022 and is now CEO of The Innovation Project, a nonprofit organization that brings together North Carolina school superintendents to find and implement innovative practices.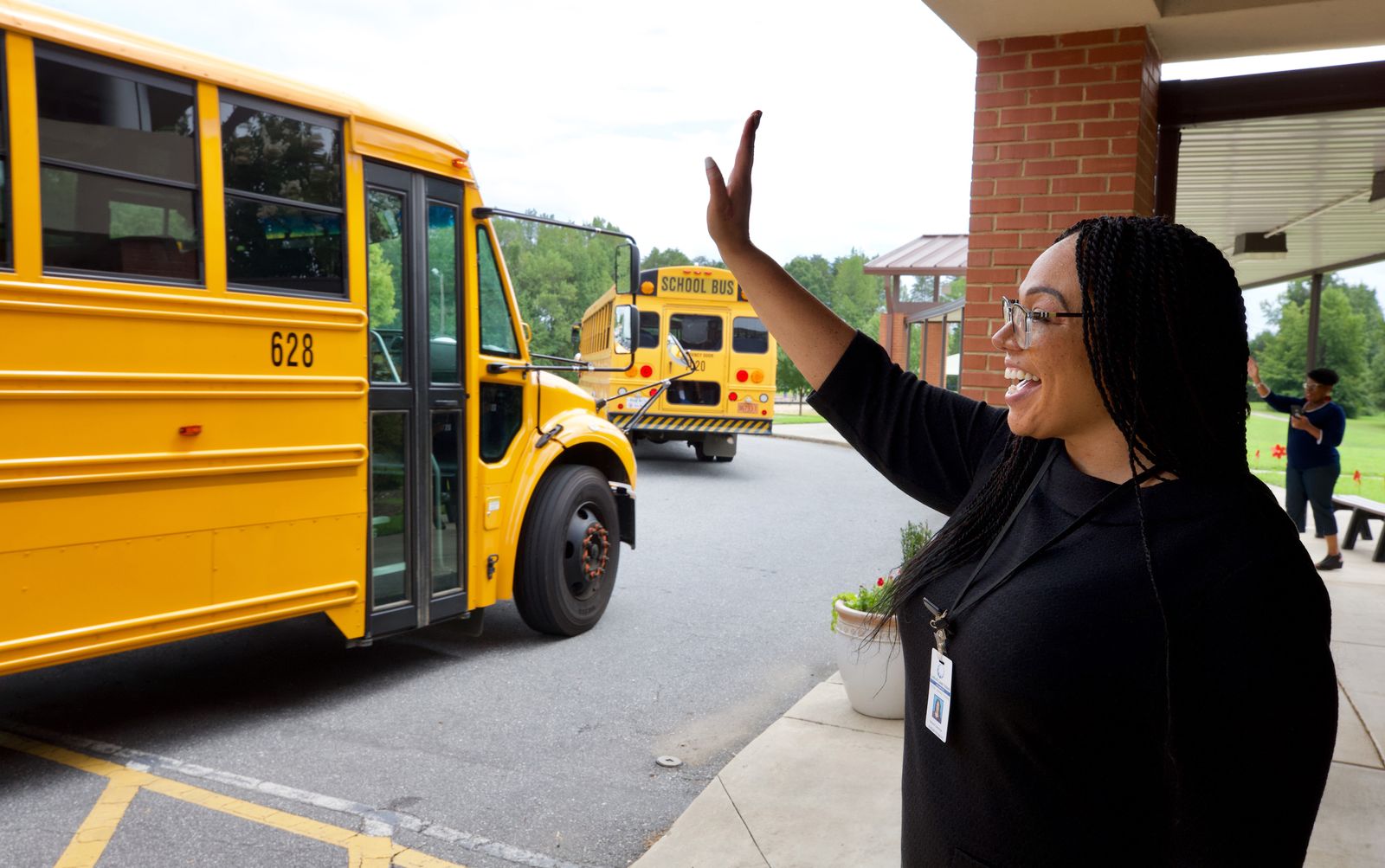 Contreras, a Black woman, said she always wanted to be an educator, but it was her Long Island, New York, junior high English teacher Doris Hargrove — the only Black core academic teacher she had in elementary and secondary school — who truly sparked her desire to be in the profession, she said.
Despite the vitriol that was directed at her as superintendent, Contreras said she gets stopped daily by people in the community expressing gratitude for her leadership.
"What I've learned is that negative people tend to be the loudest, and what we have to work on is not just helping the community understand [school] governance, but getting them to speak up and say, 'We want the public to know that we support our public schools, that good things are happening and even when we disagree, we disagree in a an agreeable kind of way,'" Contreras said. 
"Superintendents can do a better job of getting more and more people engaged to create the school system that the community wants, needs and deserves."
As a district leader, Contreras leaned on her networks for support, including a group of women superintendents who call themselves Sister Superintendents.
"You cannot do this work alone, not in this environment," she said. 
Chad Gestson, former superintendent of Phoenix Union High School District in Arizona
One of the challenging aspects Gestson faced as superintendent of the 28,000-student district, he said, was needing the skills to effectively handle two distinct full-time jobs: one as a leader for academics and instruction, and another as CEO of a 4,000-employee, $600 million organization who had to navigate technology, legislation, infrastructure, taxes, financial forecasting and more.
Mixed into those duties was having to listen to criticisms of district decisions, some of which included "social media hate" and "boardroom hate," he said.
"I was once told when I got into the superintendency that to be successful and have longevity, you have to have a strong mind, a strong heart and a strong stomach — all at the same time. And I think that's becoming more and more true today," Gestson said.
Gestson spent 14 years in the Phoenix area as an educator, including as an elementary school teacher, assistant principal, principal and then superintendent. His original career path, however, was as a superintendent in the construction trade. A job with Teach for America in 2001 started his journey in education.

Since stepping down as superintendent, Gestson has founded the Arizona Institute for Education and the Economy, a nonprofit through Northern Arizona University that aims to improve K-12 outcomes and engender economic prosperity.
What helped his district during times of rapid change was transforming how the central office operated. For example, the district created a standalone technology office in response to emerging digital demands. And it launched a leadership division to help improve pipelines for administrative positions, along with making other organizational changes. 
"I think during really challenging times, your human capital is more important than your physical capital," Gestson said.
The district also targeted energy toward building and maintaining partnerships with local governments, nonprofit organizations and businesses. "School systems today have become full social service agencies, and within that realization is that school systems can't and shouldn't do that work alone," he said.