One year ago today, an 18-year-old former student armed with an AR-15 rifle entered Robb Elementary School in Uvalde, Texas, and massacred 19 children and two teachers. Another 17 people were injured during the tragedy, which lasted over an hour after the gunman barricaded himself in a classroom. It was the second-worst K-12 shooting in U.S. history, occurring nearly a decade after a gunman killed 26 people at Sandy Hook Elementary School in Newtown, Connecticut, in December 2012.
The 21 lives lost in Uvalde included:
Nevaeh

Bravo, 10
Jackie Cazares, 9
Makenna Lee Elrod, 10
Jose Manuel Flores Jr., 10

Eliahna

"Ellie"

Amyah

Garcia, 9
Irma Garcia, 48

Uziyah

Garcia, 10

Amerie

Jo Garza, 10
Xavier Lopez, 10

Jayce

Carmelo

Luevanos

, 10
Tess Marie Mata, 10

Maranda

Mathis, 11
Eva

Mireles

, 44

Alithia

Ramirez, 10

Annabell

Guadalupe Rodriguez, 10

Maite

Yuleana

Rodriguez, 10
Alexandria "

Lexi

"

Aniyah

Rubio, 10
Layla Salazar, 11

Jailah

Nicole

Silguero

, 10

Eliahna

Torres, 10
Rojelio Torres, 10
K-12 Dive created a timeline outlining the key events that have played out in the aftermath of the Uvalde tragedy, demonstrating its ongoing impact on the national debate over school security and gun safety.
May 2022
In the days following the May 24 shooting, attention turns to the police response and the amount of time that transpired between the shooter entering Robb Elementary and ultimately being stopped. Uvalde School District Police Chief Pete Arredondo specifically comes under fire for decisions made to not breach the barricaded classroom sooner — before a Border Patrol Tactical Unit ultimately arrived and did so. In the following months, police suggest they hesitated out of fear in the face of the shooter's AR-15 rifle.
June 2022
Less than a month after the shooting, some states once more propose arming teachers as a school security measure. Legislation signed by Ohio Gov. Mike DeWine eased requirements for teachers wishing to carry firearms in schools, reducing the maximum initial training hours required. At the time, 18 states already allowed any school employee to carry a firearm with permission from school officials. 
June 2, 2022
President Joe Biden calls on Congress to pass stricter gun laws, such as banning assault weapons, expanding background checks, and implementing national red flag laws, which allow temporary removal of firearms from those deemed a threat to others or themselves. "There are too many other schools, too many other everyday places that have become killing fields," Biden says. 
June 13, 2022
The U.S. Department of Education responds to the mass shooting in part by releasing $1.5 million in School Emergency Response to Violence funds to the Uvalde Consolidated Independent School District. The funding could be used to "restore a sense of safety and security" for the school community, including through mental health services, overtime pay and summer programming.
June 25, 2022
Biden signs the Bipartisan Safer Communities Act, finalizing the most significant firearm legislation passed in nearly three decades, with an investment of $13 billion into the mental health system, school safety measures and gun safety laws. Among its earmarks are $1 billion for activities that promote positive school culture, $500 million to increase the number of school mental health service providers, and $500 million to train and diversify the school mental health services professionals pipeline. 
July 25, 2022
Robb Elementary School Principal Mandy Gutierrez is put on paid leave two months after the mass shooting in her building. She is later reinstated and then moved to an administrative post in the district as assistant director of special education.
Aug. 24, 2022
Pete Arredondo, the school district police chief who oversaw the law enforcement response to the shooting, is fired three months later. The Uvalde Consolidated Independent School District's board voted unanimously for his termination. Arredondo later won an appeal to clear his record for future employment at another agency.
Oct. 7, 2022
After immense public scrutiny over the district and school's safety measures and shooting response, Superintendent Hal Harrell announces his retirement.
September 2022
Uvalde victims and their families announce they intend to file a $27 billion lawsuit over the district's alleged negligence, claiming violation of their 14th Amendment right to life and liberty. The lawsuit also alleges the district deprived parents of their right to protect their children and make decisions about their children's health, safety and welfare. 
November 29, 2022
The $27 billion class action lawsuit is filed.
Dec. 15, 2022
Uvalde survivors testify during a U.S. House Judiciary Committee hearing on solutions to gun violence and mass shootings. Lawmakers continue to be divided on the issue along partisan lines. Republican lawmakers defend AR-15 rifles and criticize gun control measures, attributing mass shootings to single-mother households and a lack of Judeo-Christian teachings in the classroom. Democrats push to regulate guns with background checks, red flag laws, age limits for purchase, improved law enforcement training and a ban on assault weapons.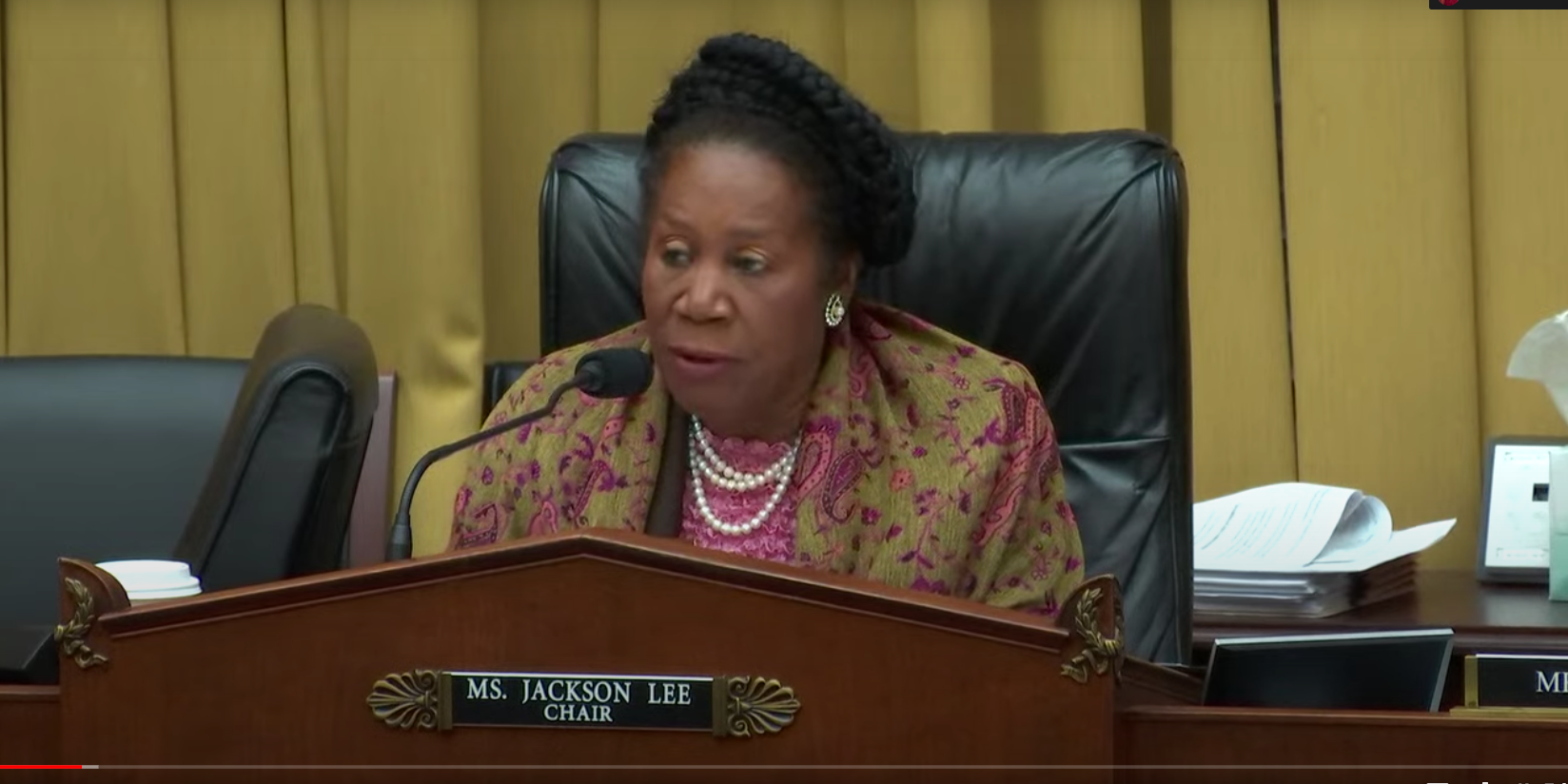 December 2022
Data from the K-12 School Shooting Database places 2022 as the worst year on record for school shootings in the U.S. The count of 300 shooting incidents on school grounds as of Dec. 20 includes any acts of gun violence on K-12 public, private and charter school campuses, including mass shootings, gang shootings, domestic violence, shootings at sports games and after-hours school events, suicides and other incidents.
March 27, 2023
Three adults and three children are killed at The Covenant School, a private school in Nashville, Tennessee, in the deadliest school mass shooting since the Uvalde shooting less than a year earlier.
March 31, 2023
There are more school shootings in the first three months in 2023 than the same time period in 2022. The mass shooting at The Covenant School in Nashville brought the year's school shooting count to 89, with 75 total victims injured or killed so far in 2023. In January through March of 2022, 80 school shootings killed or wounded 65 total victims.
May 14, 2023
Leading up to the one-year anniversary of the Uvalde shooting, the Biden administration releases a 13-point plan implementing the Bipartisan Safer Communities Act. It includes increasing response rates to federal background check system inquiries when someone under age 21 tries to purchase a gun, clarifying how early childhood providers can use BSCA funding to address mental health and gun violence trauma, and launching a public school safety awareness campaign geared toward K-12 leaders, school administrators, teachers, school personnel, and parents and legal guardians.
May 16, 2023
During a congressional hearing, U.S. Secretary of Education Miguel Cardona says he thinks banning assault weapons would decrease the number and severity of school shootings in America. "We've become a bit desensitized as a country," he says. "There is no one magic answer to this, but we need to come together around student safety." 
May 21, 2023
The Texas Senate unanimously approves a school safety bill that would require routine checks of school district buildings at least once every five years, restrict who carries guns in schools, give the state more power to compel school districts to create active shooter plans, and require mental health training for district employees who regularly interact with students.The measure heads back to the state House for a final vote.
May 22, 2023
As the one-year anniversary of the Uvalde tragedy approaches, the planned demolition of Robb Elementary School remains delayed by a court order amid an ongoing Texas Rangers investigation. District Attorney Christina Mitchell has requested that the school building remain standing while it is still evidence in a crime scene, according to the San Antonio Express-News. The district cancels classes May 22-24 out of respect to those lost and injured in the shooting.