Lessons In Leadership is an ongoing series featuring Q&As with K-12 principals and superintendents to share best practices, innovations and challenges overcome. For more installments, click here.
Throughout 2022, K-12 Dive had the privilege of speaking with a wide variety of K-12 leaders representing public schools and districts of all shapes and sizes. Ahead of the new year, we revisited those conversations to spotlight five key takeaways.
Support, safety and autonomy all matter for retention
"You see that turnover more, and the factors I have seen that account for that turnover — people sometimes automatically think money, but money was not the No. 1 reason. The No. 1 reason I saw that people were leaving the profession was lack of support and [No. 2 was] safety — either the perceived notion they were not safe physically or emotionally.
I would say a third one would be being able to have some autonomy around curriculum, around instructional pedagogy, instructional approach."
-Sharonica Hardin-Bartley, superintendent of the School District of University City in Missouri
Perfectionism is a hindrance to success
"What I would tell superintendents is incrementalism is innovation's worst enemy. If you are only going to tinker around the edges, you are only going to get a little bit continuous improvement. If you're under the gun, you need quantum improvement.
You've gotta think differently. You've gotta be bold. And you're gonna fail, but that's inevitable, you know? I also argue perfect is the enemy of great. So I like fixing some of my own mistakes. But you've gotta try things that are new and different. We've been able to have this success because we had that attitude that incrementalism wasn't gonna get us there."
-Michael Hinojosa, retired superintendent of Dallas Independent School District in Texas
Remain open to engaging students' concerns
"The dress code was my first year here, so that was back in 2013. A group of girls came to see me, and they said, 'We think the dress code is sexist.' In many high schools, if you read the dress code, it's completely aimed at girls. It talks about, like, the skirts and it talks about spaghetti straps and bare midriffs. And I went, 'You're right.' And of course, there's staff who feel the other way, that there's a quote-unquote 'appropriate' way to dress and an 'inappropriate' way to dress. And girls are saying, 'What about my body is inappropriate? Please explain.'
So, we had a sit-down meeting with the students and staff who supported a change in the policy and staff who didn't support a change in the policy. And we talked it out. We agreed that the language in the dress code policy was sexist and that we could do better. The kids wrote the dress code policy. They provided it to me, obviously, [and] we talked and did a little work, but most of the words that are in the dress code policy come from the students. They presented it to the school committee, and now that's been our dress code policy for nine years.
Looking back, it could be something where kids saw that they had an idea, ran with it, went to the right people, actually affected change, and then it empowered them to know that could happen on a number of fronts."
-Ted McCarthy, principal of Sutton High School in Massachusetts
Giving families a win extends to students
"We have another program we call a 'college academy' for parents. Basically it is a session for parents to learn, 'What does it take to get my child to college, the military, or a vocational career? What do I have to do as a parent to help my child? What does it mean to fill out a FAFSA [Free Application for Federal Student Aid]? What are colleges looking for?'
We have partnered with colleges to come in and provide presentations. We have partnered with outside employment opportunities to provide presentations and information to parents on the possibilities that exist.
While that's going on, our kids are in another room, and they're learning — what they did last year was robotics and drones as their activity. And we provide day care services if needed so the parents can attend.
At the end, we have a little graduation ceremony where they come up and receive a certificate of participation. And again, it's an elementary student watching their parents walk up on a stage and receive a diploma or a certificate, and instilling in their minds that, 'You know what, that's gonna be me someday walking across the stage to receive my high school diploma.'"
-Quincy Natay, superintendent of Chinle Unified School District in Arizona
Focus on underlying concerns when controversies arise
"What we try to do instead is focus on what are the real concerns people have, and how we help talk about what we do in our schools and help alleviate those concerns. One of the things that is really important and I think rings true across all groups of parents and all groups of politically minded folks is we want kids to have a great learning experience. And part of having a great learning experience means they develop a set of skills, both academic and social-emotional, that are needed to be successful in the future.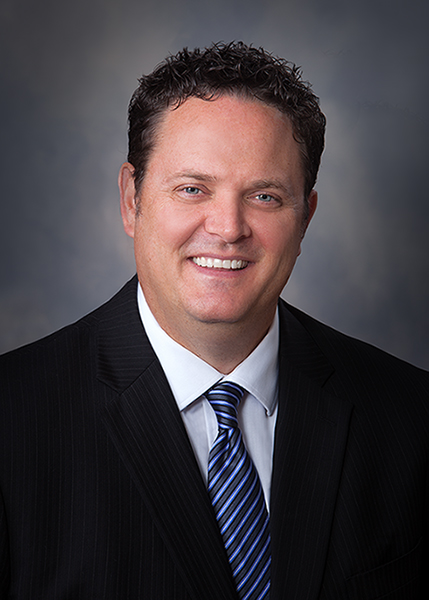 Another thing that comes up when we talk about interpersonal skills are social-emotional learning skills. And social-emotional learning has somehow become a little bit controversial. But when you take that name away from it, and you talk about the skills themselves — having empathy and being able to manage yourself and being able to advocate for yourself and being able to communicate and work well with others — when you talk about those with parents, parents are like, 'Yeah, I want my kid to have those skills.'
And when you look across party lines and across, again, all sets of parents, parents agree — going back to critical race theory — they want our history taught, and they want kids to be able to think about the challenges in American history. But what they also want is to make sure that in the middle of talking about those challenges, we're also talking about the progress we've made as a country and the things that make us great.
So I think it's my job and our job, as we communicate about what we do in our school system, to be clear and confident that those are the things we're actually teaching our kids — that we're not here to indoctrinate children, we're here to make sure children have a great experience, and they're learning the things they ought to learn to be successful when they leave us."
-Aaron Spence, superintendent of Virginia Beach City Public Schools in Virginia