Dec. 7-13 marks the seventh annual Computer Science Education Week, and one of the easiest and streamlined ways for schools to participate is by taking part in a popular project with international reach: the Hour of Code.
The concept behind the Hour of Code is simple. You can create your own project or follow a tutorial, and register your participation by posting to the organizing website. You don't even need to know anything about coding. All you need is an Internet connection and the desire to learn.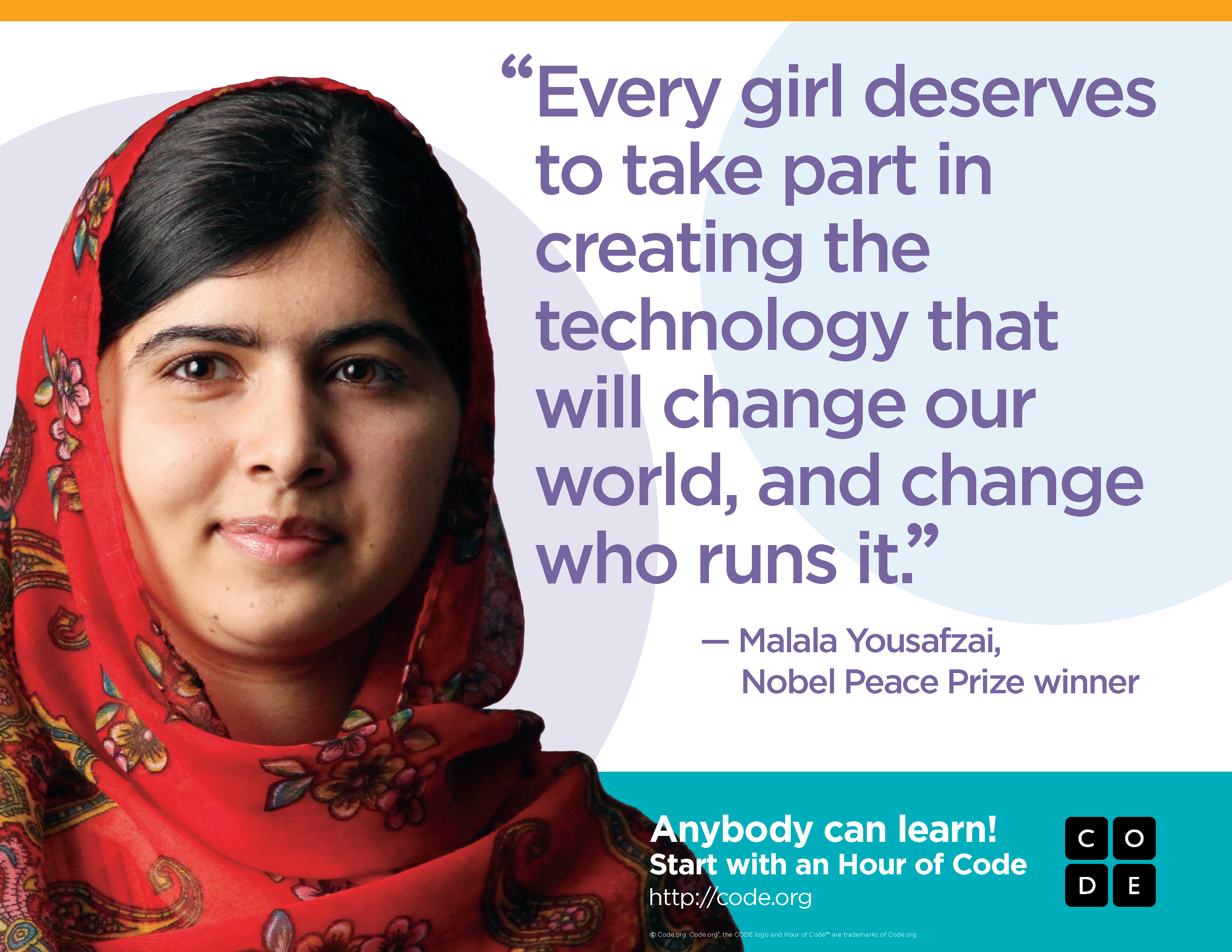 The tutorials, mainly designed as a one-hour introduction to computer science, are "designed to demystify code and show that anybody can learn the basics." Some lessons are aimed at learners as young as four.
And those participating are in good company. Over 180 different countries are expected to participate in the event this week, and tens of millions of students take part. Even better, by signing up, administrators automatically get a free $10 gift card to Amazon.com, iTunes, or Windows Store.
The Hour of Code website showcases a variety of related events and online tutorials, as well as an assortment of templates for brochures, handouts, or even stickers that can be downloaded here. For fun and engaging introductions, a variety of celebrities and tech figures have also recorded quick YouTube videos to help generate excitement. Among those featured: President Barack Obama, Ashton Kutcher, Chris Bosh, Bill Gates, and Mark Zuckerberg.
As for the Hour of Code's courses, some are student-guided and others are teacher-led. For insight into best practices for teaching computer science, there's a simple slideshow available here. A lesson plan template is also available for free download.
Additionally, the Hour of Code provides a number of tips for introducing computer science in the classroom:
Explain ways technology impacts our lives, with examples both boys and girls will care about (Talk about saving lives, helping people, connecting people, etc.).
As a class, list things that use code in everyday life.
See tips for getting girls interested in computer science here.
If you'd like to find a local volunteer to help, you can visit the Volunteer Page and plug in your school's zip code. If there aren't any near you, you can find someone available for a Skype video conference by searching on Microsoft's Skype learning page for educators.
Certain lessons are tailor-made for kid appeal by using pop culture figures, including Anna and Elsa from Disney's Frozen, Han Solo and Princess Leia from Star Wars, or Steve and Alex from Mine Craft.
PD for educators and districts beyond the Hour
If you'd like to stretch learning beyond the Hour of Code, a variety of workshops and other professional development opportunities are listed on the website, as well. You can search for local workshops aimed at K-5 teacher development designed to provide "an intro to computer science, pedagogy, overview of the online curriculum, teacher dashboard, and strategies for teaching 'unplugged' classroom activities."
It's also possible to sign up for an individualized, online self-paced course by clicking here. But entire districts can even get involved via workshops for teachers in grades 6-12. The seven largest districts in the U.S. already participate, along with 90 others, and districts can win $10,000 in tech hardware by coming up with an Hour of Code logistics plan. A template can be found here.
To see if your district qualifies, fill out an application form online. There are also workshops offered for K-5 teachers and elementary schools.
Happy coding!
---
Would you like to see more education news like this in your inbox on a daily basis? Subscribe to our Education Dive email newsletter! You may also want to read Education Dive's look at the vital role educators can play in preventing student suicides.