June 14, 2022
Press Contacts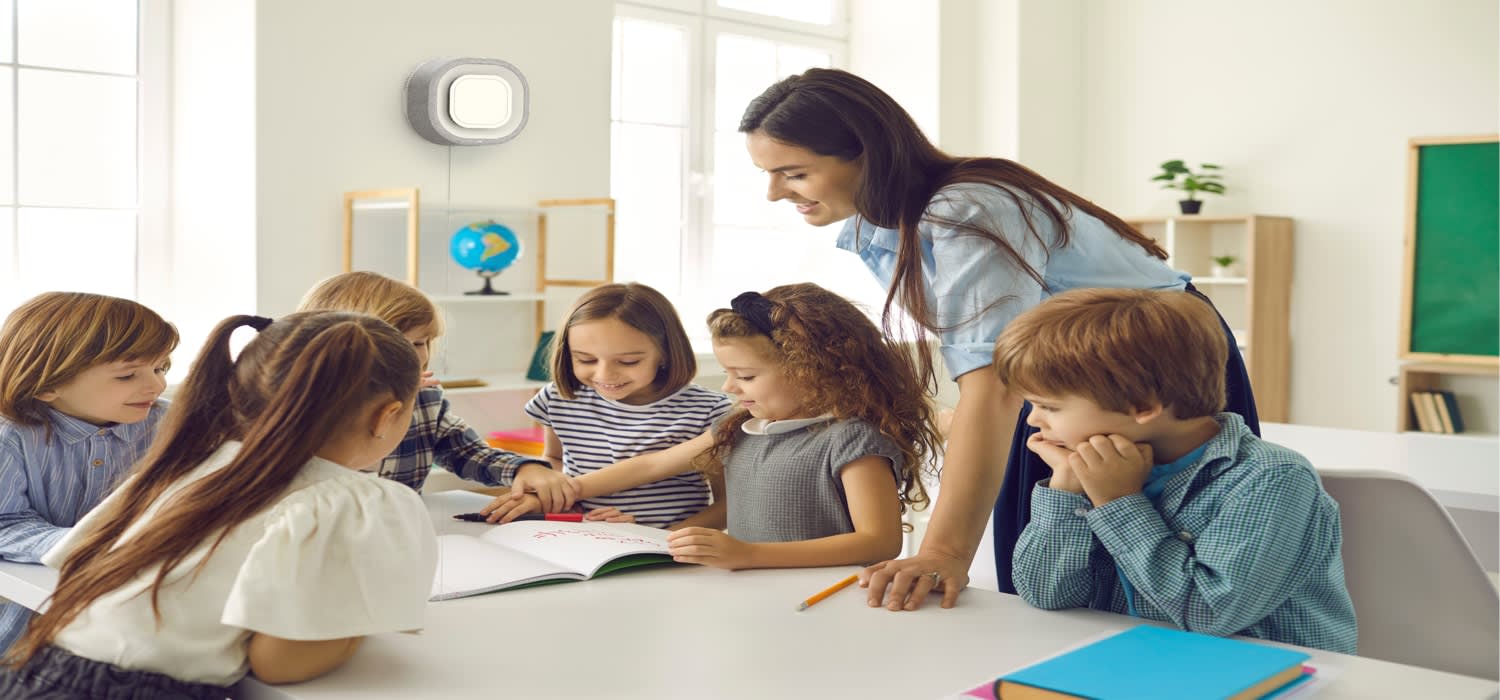 NEW YORK —
Smart Air Purification Company Expands Board with Education Industry Expert to Support Clean Air Initiatives in Schools and Universities
Aura Air, a provider of smart air purification solutions that make indoor air clean and safe, today announced that former National Parent Teacher Association ("PTA") President Leslie Boggs has joined as an Advisory Board Member to the Company. Aura Air's indoor air monitoring platform is being used in more than 87 countries around the world to monitor and purify air inside schools, homes, hospitals, businesses, hotels, restaurants, and buses, among other locations.
Boggs has more than 40 years of leadership experience and brings an extensive background of advocating for educators, parents, and students across the country. She has served in various leadership roles in the PTA, including President of the National PTA, President of the Texas PTA, and President of the New Mexico PTA. She currently serves as President of CarrellBoggs Consulting.
"With COVID-19 cases rising and the Influenza virus spiking across the country, indoor air quality in our schools continues to be a top concern for parents and teachers," said Boggs. "Aura Air's technology is scientifically proven to eliminate 99.99% of COVID and flu particles in 60 minutes or less. Their platform enables schools and universities to monitor and purify indoor air quality in real-time across campuses to keep educators and students healthy."
Aura Air's platform is in thousands of classrooms across the U.S., including schools and universities in New York, California, South Carolina, Florida, and Massachusetts.
"Leslie is a national advocate for educators and a leading voice when it comes to keeping our teachers and students healthy," said Roei Friedberg, CEO of Aura Air Americas. "She understands the positive impact clean air has on everyone in schools, including lower rates of sickness, absenteeism, and increased productivity. We are excited to welcome her to our Advisory Board. Her education expertise, reputation, and network of education professionals will be a great asset to our team."
With the seasonal Influenza virus being a major burden on the public's health and productivity, Innovative Bioanalysis Laboratory recently released findings demonstrating Aura Air's effectiveness in eliminating Influenza A virus from the air with 99.9% effectiveness. The results of the experiment show that the Aura Air system successfully prevents the spread of the virus in enclosed spaces. To view the full report, please visit Aura Air's website.
Boggs joins alongside Aura Air Advisory Board Members Arthur Stark, former President of Bed Bath and Beyond and former Chairman of the Conference of Presidents of Major American Jewish Organizations, and Arik Tendler, CEO and President of Cambria- California, a leading stone, the largest U.S.-based manufacturer of engineered quartz surface products.
###
About
Aura Air created the world's smartest data-driven air purification system, one that cleanses indoor air while vigilantly monitoring its quality in real-time. Aura Air's award-winning and patented technology filters and disinfects indoor air through a unique four-stage purification process that captures and kills 99.9% of viruses, bacteria, germs, and allergens. Founded in 2018, Aura Air is now helping to purify the air in homes, hospitals, schools, businesses, hotels, restaurants, buses, and nursing homes in more than 87 countries around the world. Aura is headquartered in Israel with global offices in the U.S. and India. For more information, visit www.auraair.io.